I thought that I had already mentioned the fridge swap but I'm either a poor searcher or that was on other social media. Anyway, I had a 5′ tall midget fridge, just 2′ wide. That's so un-American I have no words. There will be no double doors or the modern golden standard: french doors. This space actually fits a Smeg perfectly and I'm so on board with no stainless steel, white, black or bisque, but I can't justify $1,999 for 9.22 cu ft. and none of the colors fit my scheme.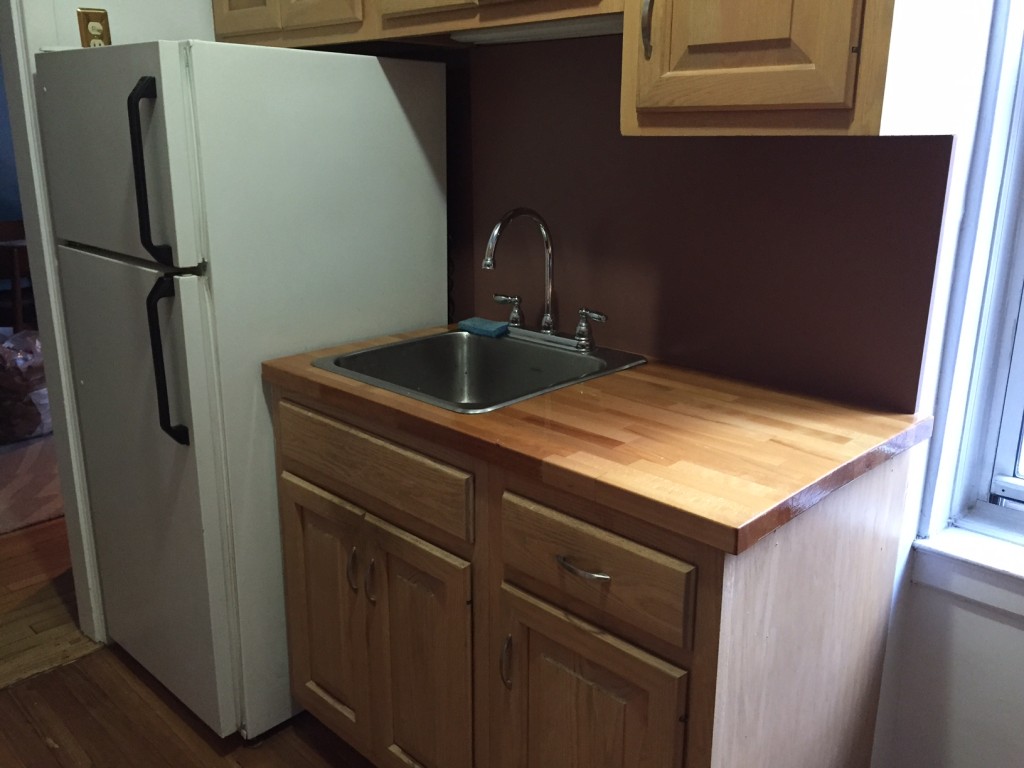 Ideally I would knock out the upper cabinet and have some insanely expensive Gaggneau or Thermador or whichever skinny $4,000+ European brand that's less than two feet wide but like 84″ high or even the poor man's compromise, the LG apartment fridge I had in my last place that's stainless look, 68″ tall, 10.1 cu. ft. and roughly $800.
But living the life of lowered expectations, I left the cabinet and more or less bought the stainless look "silver mist," counter-depth version of the existing grungy white fridge in January because it was only $449.10 with free shipping and haul away (a fee for removing the old appliance is something I was previously unaware of). At 10 cu. ft., it should be the same as my Williamsburg refrigerator yet feels markedly smaller. This has only been an issue once in each apartment, both times at Easter celebrations. Hams and lambs require space.